As technology advances, traditional techniques used for managing the lifecycle of assets have become severely outdated and simply insufficient.
In order to promote economic and financial growth, whether your business belongs in the healthcare, finance, education or utilities industries, it is imperative that we embrace modern methods to achieve better results.
And with the EU's Corporate Sustainability Reporting Directive (CSRD), this isn't simply a suggestion. Complete and accurate reporting data on asset's life cycle will become a requirement.
In our rapidly evolving technological landscape, innovative approaches that offer enhanced capabilities in the management of physical assets have fortunately developed in recent years.
Integral to any business, EU directive or no, asset management software is the easy and accurate solution to managing asset life cycles.
The Importance of Asset Management
The asset management process has the responsibility of optimising value delivery and making well-considered decisions regarding assets.
If an asset is neglected, its chances of failure or malfunction will increase. Which is why scheduled maintenance plays a pivotal role in asset management
The main function of asset management is to minimise the total life cost of assets, influenced by various factors like business continuity and risk exposure during decision-making.
This creates an environment wherein organisations can analyse and monitor asset performance across different phases. Perfect for those businesses that will need to meet CSRD rules. Read more about CSRD in our blog, What the Corporate Sustainability Reporting Directive Means For Your Business.
It also involves optimising costs and mitigating threats against the performance of assets, ensuring an optimal return on investment (ROI) while maintaining the organisation's objectives.
Asset Life Cycle Explained
At the very heart of asset management is the understanding of an asset's life cycle through several crucial stages.
It begins upon the company's acquisition of the asset and ends with its disposal. The life cycle of an asset includes depreciation adjustments, repairs and upgrades.
However, this journey presents many accounting issues that prompt accountants to make decisions related to financial reporting and the asset's valuation.
What Is Asset Life Cycle Management?
Every business needs to know exactly what assets they have, where they are and their condition to effectively plan for future assignments and fulfil business demands.
Asset life cycle management is the process by which an organisation optimises the profit generated by its assets throughout their lifecycle.
The 5 Key Stages of Asset Life Cycle Management
We already know that asset life cycle management assists organisations in tracking the changes in their assets, how they are configured, and their location.
All assets go through these five key stages, no matter their size or type:
1. Procurement
This stage sits at the beginning of the life cycle, when the asset is first purchased. The procurement or each asset is determined based on the company's needs and budget, which is calculated through through asset management software's data and forecasts
Once the purchase order has been approved, the purchase must be added to the inventory.
2. Deployment
The deployment stage comes before the asset is put to use. This involves assembly and preliminary testing. These assessments include a thorough examination for physical defects as well as design and engineering integrity and whether it has been correctly and safely installed.
Comprehensive checks are performed to identify and address any potential issues, often including the attachment of barcode tags for efficient tracking.
3. Utilisation
The longest stage of asset life cycle management, the asset is put to use. Asset management software will track its revenue and ROI.
Any upgrades, patch fixes, new licences, compliance audits and cost-benefit analysis all fall within the scope of the utilisation stage.
Continuous monitoring of the asset's performance helps identify any unforeseen problems that may emerge during the utilisation stage, resulting in maximum output potential.
4. Maintenance
Through continuous use, the asset will be subject to wear and tear, requiring maintenance to become a common occurrence. As the asset ages, maintenance will contribute to prolonging its productive lifespan.
Modifications and upgrades are implemented to enhance speed and functionality, which will improve the overall quality of the asset.
5. Disposal
At the end of an asset's productive lifespan, its proper disposal is important. Prior to disposal, everything should be checked, treated and processed.
In order for this to happen, all data must be meticulously wiped from the asset and the asset methodically dismantled, piece by piece and all non-usable parts recycled.
Any elements that pose environmental risk must be disposed of and reported in compliance with the environmental laws of your area. CSRD compliant? Tick!
What Are the Benefits of Asset Life Cycle Management?
It's clear that managing the life cycle of assets is crucial for optimising their performance over the entire useful lifespan. To break it down, the main benefits are:
Accurately calculate your asset requirements.
Make well-informed purchase order decisions.
Improve efficiency in restoration of resources
Improve the quality of IT services in your organisation.
Awareness of the total cost of asset ownership.
Empower managers to make informed decisions on asset retirement, retention and sale.
Choose the Best Asset Management Software On the Market
Assetspire's asset management software offers invaluable insight into operational costs, frequency of use and performance from asset inception to retirement, empowering your business to benchmark asset performance against industry standards and operational metrics.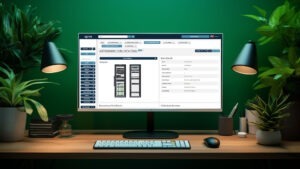 To maintain a competitive edge in today's market it's imperative to have an accurate, innovative and smart asset management system in place. Your asset life cycle management must also have full capability to be in line with the new CSRD directive.
Assetspire's asset management software is the game changer you're looking for.
Not only will it help businesses that are looking to update their systems to ensure accurate data and a truly optimised space, but they will benefit from our next-gen software that offers immediate visibility over all assets, real-time insights into capacity, assistance with compliance, preventative maintenance and more.
Discover the full list of benefits in further detail on our asset management page, read our blog 'Are You Taking Business Risks by Ignoring Asset Management Software', or, better yet, try the free demo.