We already know about the EU's Green Deal to make Europe climate-neutral by 2050 and businesses everywhere have been working towards reducing carbon emissions and becoming more sustainable.
However, from 1st January 2024 The EU code of conduct and Corporate Sustainability Reporting Directive (CSRD) is coming into effect and will require companies to report on how their business activities impact both people and the environment.
So, how can you be sure your reporting data is accurate enough to meet this new directive? The consequences of incomplete or inaccurate reporting could mean failure to prove you're meeting regulatory requirements and hefty fines.
That's where Assetspire come in. We are uniquely placed to act fast and get your data where it needs to be with smart DCIM software, to ensure you are compliant.
Before we delve further into how your business can be sure they're compliant, let's explore what the CSRD consists of.
What Is the CSRD?
The Corporate Sustainability Reporting Directive is the new EU legislation made in line with the commitment made under the European Green Deal.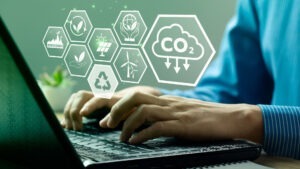 It amends the existing Non-Financial Reporting Directive (NFRD) requiring all large companies to publish regular reports on their environmental and social impact activities.
It also includes a greater number of companies that will be subject to EU sustainability reporting requirements. Companies that fulfil at least two of the below conditions will have to comply:
More than 250 employees
Assets of more than €20M
Revenue of more than €40M
And it's not just EU-based companies that are affected by the change in legislation. The CSRD applies to any organisation with at least one large or listed EU subsidiary.
The regulations will come into effect in four stages:
On 1st January 2024 for companies already subject to the NFRD.
On 1st January 2025 for large companies not currently subject to the Non-Financial Information Directive.
On 1st January 2026 for listed SMEs and small and non-complex credit institutions and captive insurance companies (with the option to defer until 2028).
On 1st January 2028 for non-EU companies falling under the CSRD reporting obligation.
Sustainability data must be published in management reports and digitised to be incorporated into a planned European Single Access Point.
What Does This Mean For Your Business?
So, what does your business need to do to meet CSRD requirements?
In short, it means you need to give assurance of reported information. You need to have accurate data of what you have, where it is and what it's doing.
Your ESG report will require:
Double Materiality: Reports will need to contain more complex information than before and require data on companies' impact materiality (people and environment) as well as financial materiality (sustainability matters that financially impact the undertaking).
Targets: Organisations are required to set targets, choose a baseline and report progress towards targets, on top of disclosing information on policies and initiatives.
Full Information: Forward-looking and retrospective information to be included, referencing the whole value chain.
Link With the European Taxonomy: European Sustainability Reporting Standards (ESRS) require reports to be in line with the EU Taxonomy
Mandatory Assurance: Limited assurance is compulsory. Reasonable assurance requirements may be required in future.
Upgrade Management Reporting: Redesign existing reporting structure to include new and different types of information in order to offer full disclosure of sustainability information.
Align With TCFD Requirements: All information to be in line with the TCFD (Task Force on Climate Related Financial Disclosures), the transition to a sustainable economy with climate neutrality by 2050.
Embedding Sustainability (Technical Reporting) Knowledge: Embed sustainability (technical reporting) knowledge to enable the implementation of all CSRD requirements.
Is Your Business Ready For CSRD?
January reporting for the CSRD is fast approaching, and if you're not confident your data and reports are accurate and cover all bases – how can you be sure you're going to be compliant?
Separate sustainability reporting will no longer be an option, and all information on sustainability activities will have to be published in management reports. The new directive is intended to advance climate action, promote trust and create an incentive for all companies to follow suit and take responsibility also.
Do you have everything in place to avoid being fined? Are you 100% confident your data reports are accurate?
Assetspire's DCIM Will Transform Your Asset Reporting
If you want to make sure your data is up to date, accurate, at your fingertips when you need it and compliant, you need asset management and DCIM software that is a cut above the rest.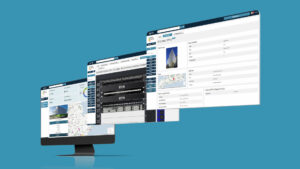 Assetspire can help. We are the only audit company with a 15 matured platform and we can transform your asset reporting fast. With easy UX, a top-down implementation and data reporting that will cover everything, let us take the headache out of the next four months while you prepare for the new legislation.
And while you're at it, why not let our platfor take the effort out of all your asset management and completely transform and optimise your business. With user defined custom fields, smartphone apps and integration with existing systems, it really is a straightforward process.
Try our free demo now.