In recent years, the topic of AI in data centres has been at the forefront of conversations when it comes to companies thinking about future-planning for their data centres, increasing efficiency and reducing costs.
On the surface, what's not to love? Implement an AI system and you'll reduce errors, redeploy mundane but effort-filled tasks and drive energy efficiency and reduce carbon emissions.
Advances in AI solutions, combined with intelligent cloud software offer promises of a bright future – creating a powerfully reactive, powerful way of operating a data centre.
But is that the whole story? Is AI really the magic bullet that will solve all the common issues we find in the struggle to run a data centre space as efficiently and effectively as possible?
It's Undeniable – AI Plays an Important Role in Improving Data Centre Efficiency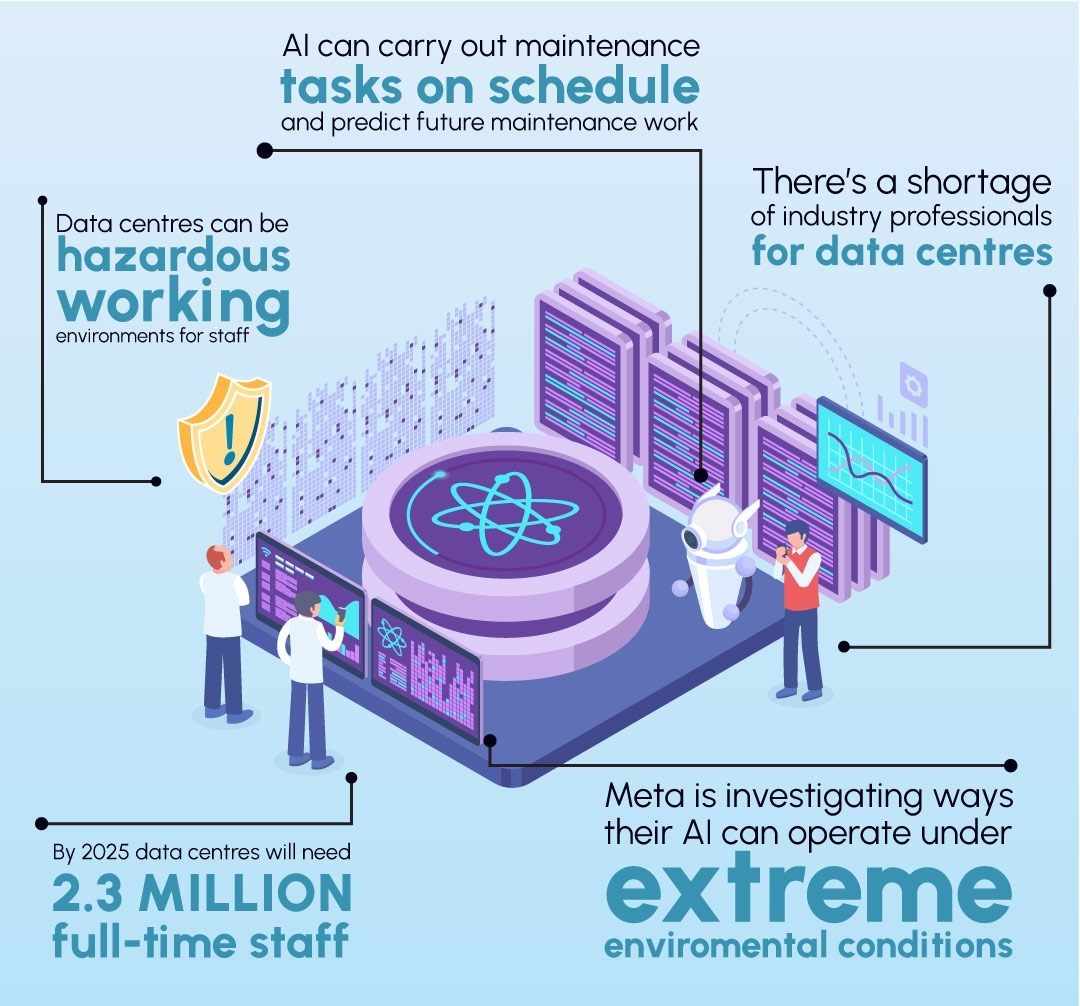 Raising ourselves above the hype-talk that surrounds the capabilities of AI in a data centre for a moment (it's going to solve all our problems, right?) there are some undeniable benefits that can be immediately gained from implementing an AI system.
Two major elements where AI is transforming the way data centres are run is in power efficiency and cooling. Once those two areas have been optimised your data centre will immediately see efficiencies in terms of performance, reliability, reduced costs and hopefully immediate operations.
Investing in a DCIM system that uses AI and machine learning capabilities in a data centre can help reduce both power consumption and carbon emissions in real time.
Let's take a closer look at cooling:
How a Combined AI and DCIM System Can Have a Big Impact on Reducing Your Cooling Budget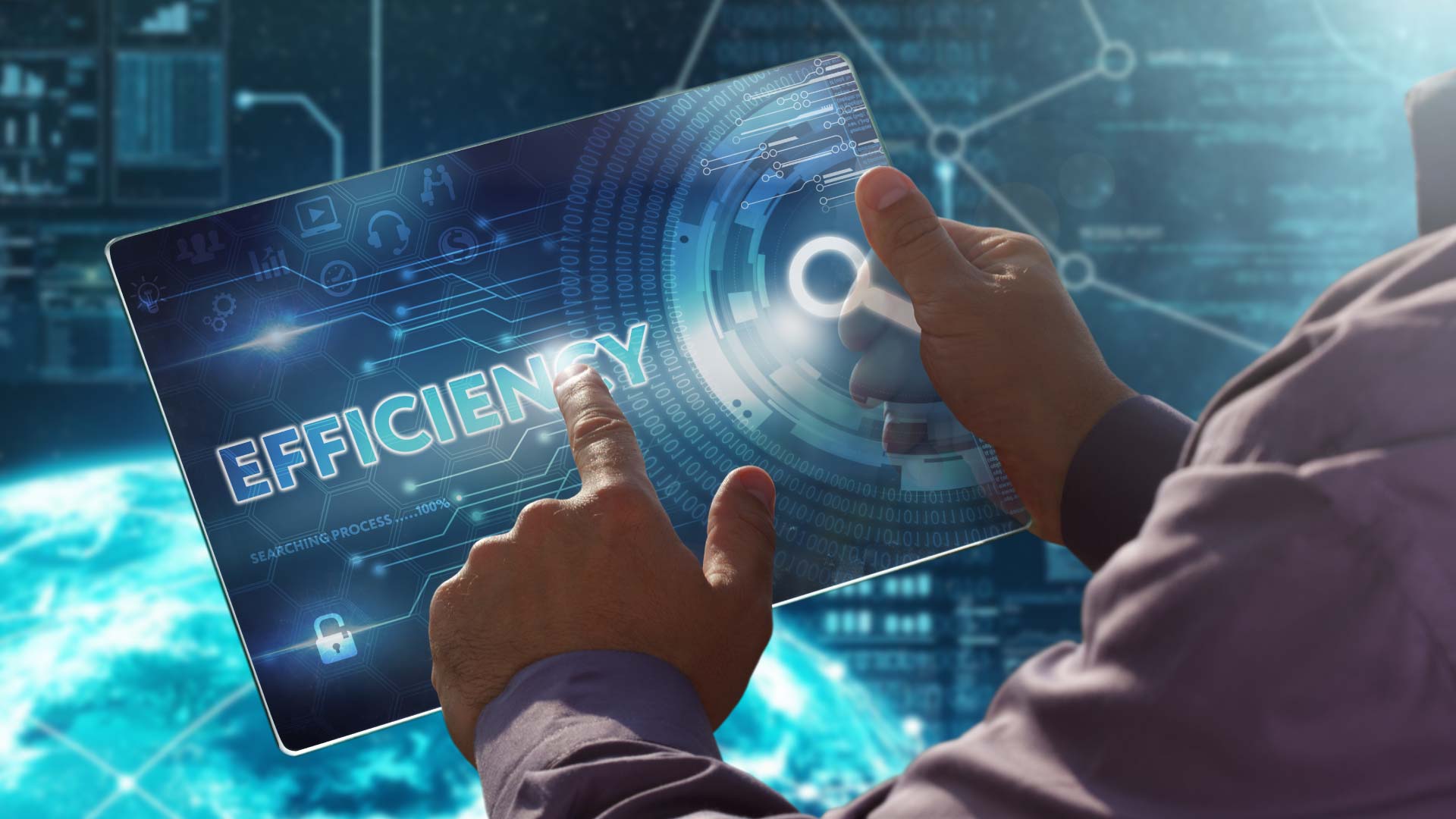 Historically, limited accountability and visibility of variables when it came to optimising cooling across a data centre space meant that real-time flexibility was pretty much impossible. This is especially true in a large data centre environment with a large number of assets. Achieving optimum cooling practices over a wide range of equipment, possibly in a wide range of locations is incredibly challenging. And let's not even get started on the high number of obsolete servers that would still be needlessly included in operations and maintenance schedules, sucking up power needlessly.
With the introduction of AI capabilities and machine learning, knowing what and where to cool (and how much!) is infinitely more straightforward. Data centre teams are able to monitor and predict operational requirements based on real-time, dynamic data that the AI systems can produce.
Used over an entire data centre space, a DCIM solution that contains AI elements can semi-independently optimise the whole environment to take advantage of weather conditions. It can take into account small and large changes in operations to ensure the most effective use of power is in place – seamlessly changing up requirements to reach peak efficiency.
By using a DCIM solution that incorporates elements of AI thinking power, data centre teams can know exactly how much power each individual unit is using, in real-time – even in a large facility. It's this knowledge of actual power usage that makes all the difference when accurately measuring energy usage – and forecasting power budgets. It also allows for huge cost savings to be made, as we've recently seen with Google, for example.
Google has credited AI for massive reductions in their data centre efficiency – halving their energy usage since its introduction and delivering savings of around 30%. With AI systems managing cooling processes and asset cycles, such savings are more likely to become commonplace for data centre businesses.
It is a Dark, Backwards World Without AI in a Data Centre?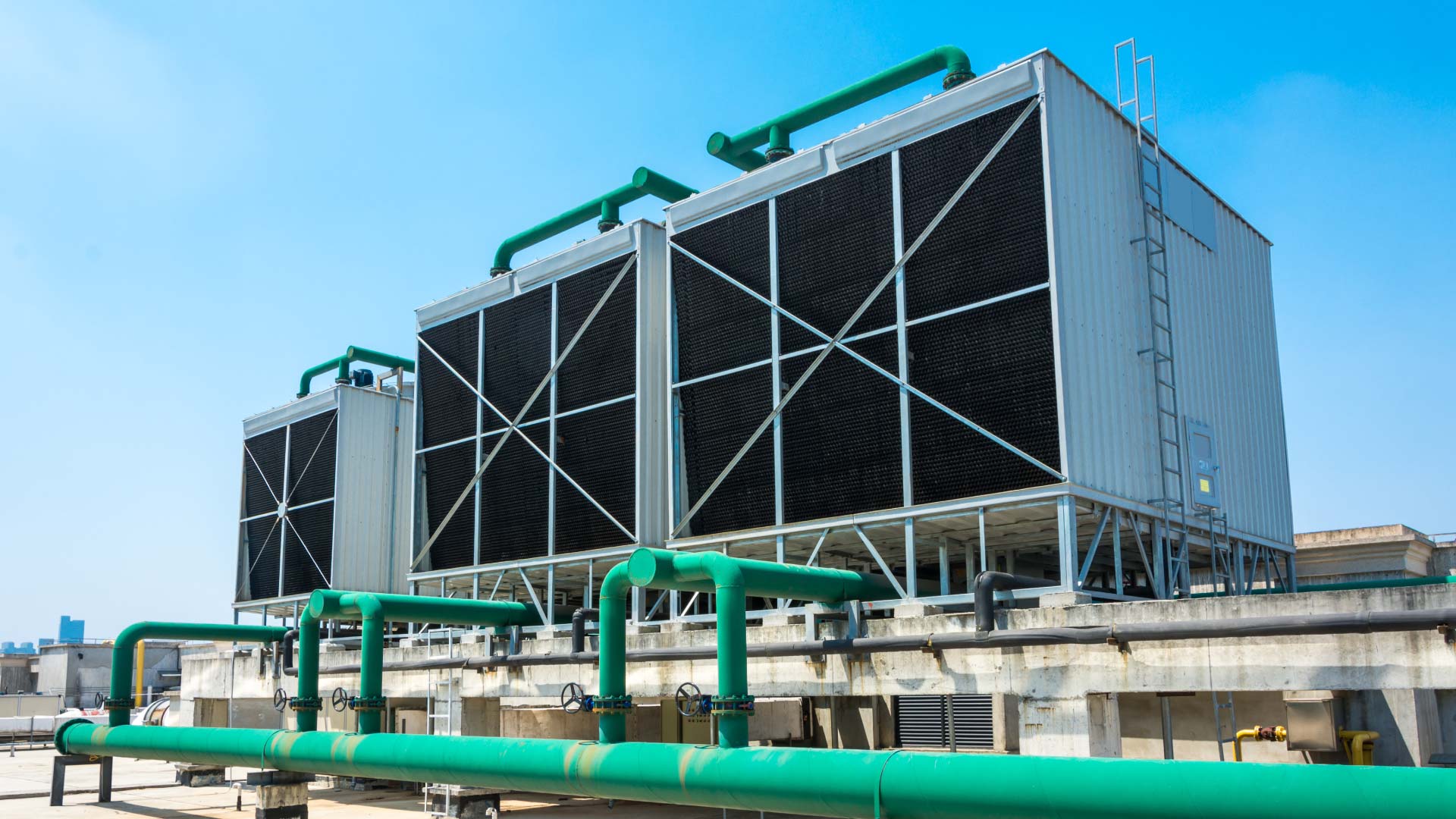 As data centres increase in complexity, demands on data supply increases and reliance on more workloads in the cloud, AI – and specifically, robots with AI capabilities – will become more commonplace and important in modern data centres.
Gartner predicts that by 2025, half of cloud data centres will deploy advanced robots with AI and machine learning capabilities – leading to significantly increased operational efficiency.
"Data centres are an ideal sector to pair robots and AI to deliver a more secure, accurate and efficient environment that requires much less human intervention." says Sid Nag, Research Vice President at Gartner.
In a data centre, supply and demand can be two entirely different things – but why?
It all comes down to real-time information. Where a data centre is running procedures blanket-fashion across a whole range of different servers, racks and other equipment, the amount of cooling power needed is naturally at a constant amount. Unless data centre teams wanted to spend all their time monitoring and adjusting individual unit power usage and cooling, based on what was actually needed – tailoring performance was just not going to happen.
It was better to overspend on wasted cooling and power, than waste skilled resources and run the risk of missing or misunderstanding vital data.
AI solutions combined with an accurate and comprehensive DCIM solution gives data centre teams the ability to react quickly to variables and changing situations on the ground – giving 'anywhere visibility' whether the data centre is located on site or in an edge facility. AI can take charge of mundane and routine tasks and then when it comes to problem solving and reactivity to alerts, staff on the ground have all the data they need at their fingertips to manage performance and act on information provided by their DCIM solutions.
So, What's Next? A Real Life iRobot? Can AI Solve Data Centre Staffing Problems?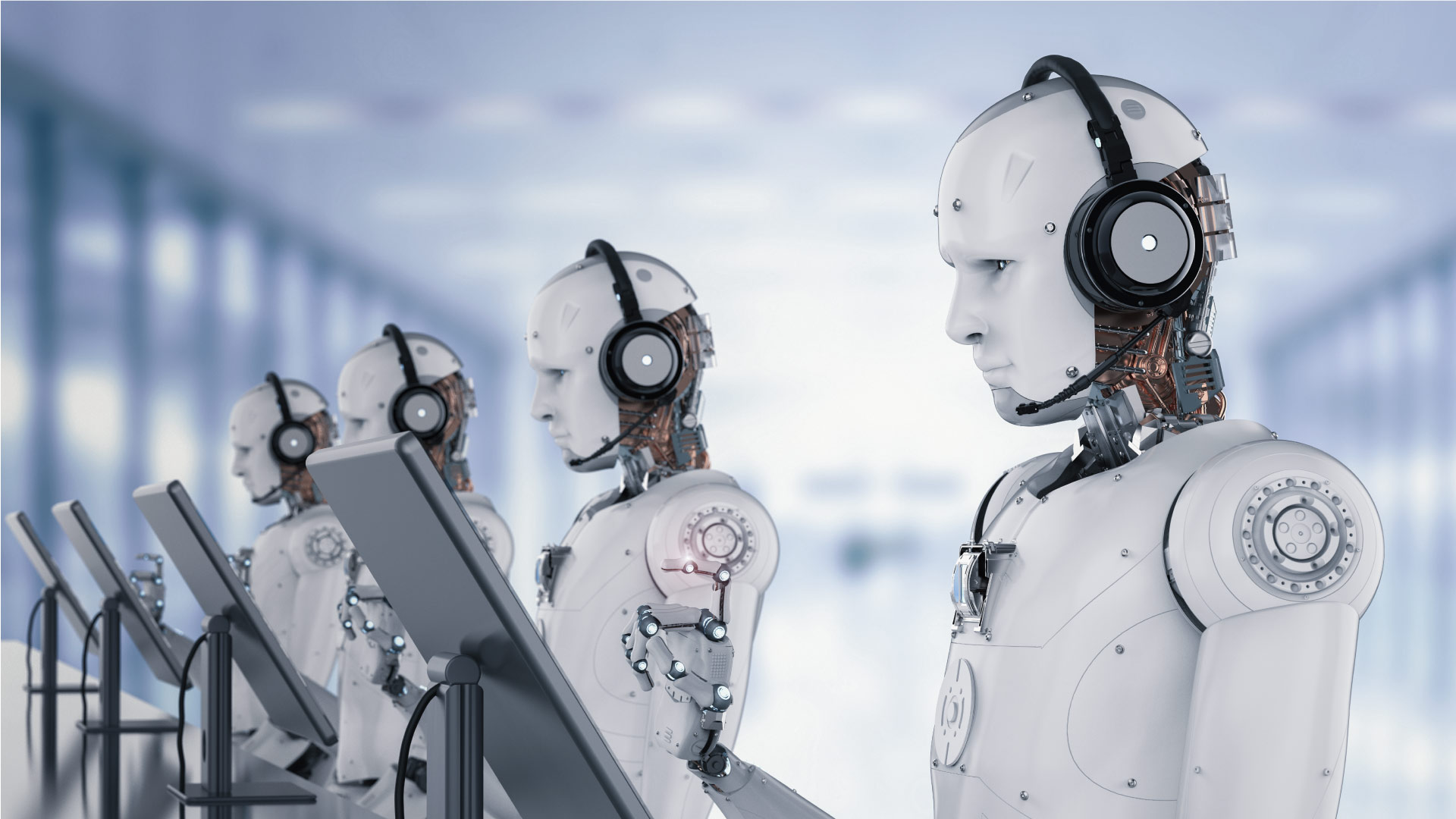 There are a few key areas in which AI is changing the horizons of a human workforce in data centres.
Firstly – safety. Data centres can be hazardous working environments for staff, with risks ranging from electrical shock to exposure to dangerous chemicals. (In 2015, five people had to be taken to a hospital after a chlorine gas leak at an Apple data centre in North Carolina). Meta is now investigating ways their AI can model how data centres might operate under extreme environmental conditions that would be unsafe for human workers. AI systems, or even robots, can undertake work in physical environments that present risks to traditional workers.
Outages – AI can more effectively and systematically carry out maintenance tasks on schedule and predict where future maintenance might be needed on servers or racks, precisely down to individual units. With outages becoming more and more common, being able to react quickly to downtime, or even prevent it in the first place is incredibly important.
Relieving pressure on staffing levels – AI is more than suited to completing the more mundane and everyday tasks needed in a data centre, especially as more edge centres come into use as data demands increase.
Another impact of ever expanding data demands is the increased need for more staff. Recent research from the Uptime Institute reveals that there will be an estimated 2.3 million full-time staff needed to run data centres by 2025 – and there is a serious skill shortage starting to rear its head among the next generation of data centre professionals here in the UK alone. Data centre operators are struggling to attract talent to fill roles and even retaining existing staff is proving problematic.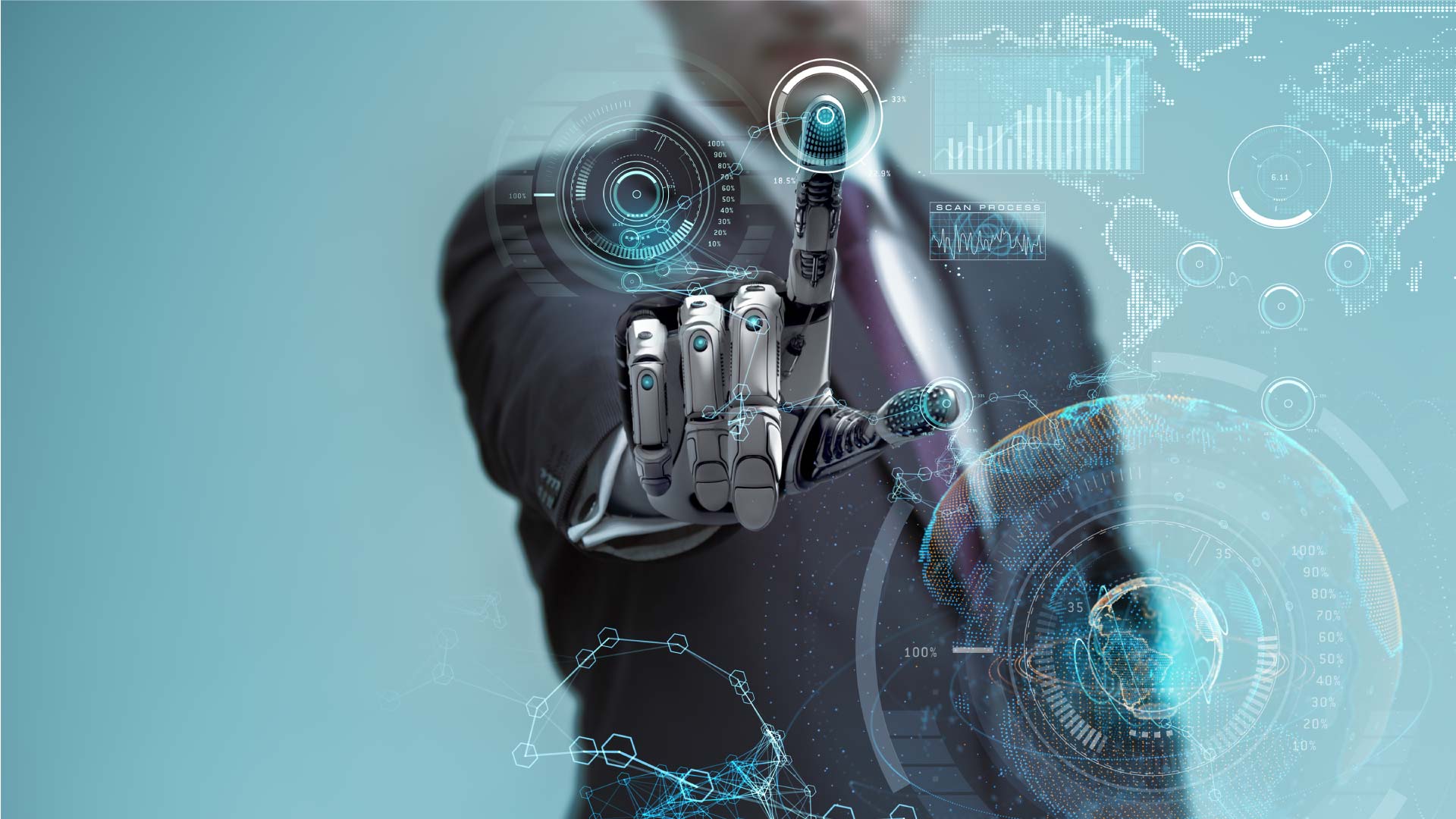 Could robotics provide an answer to the 'humanpower' shortage? Data centre providers are now experimenting with robots to carry out basic maintenance and optimising tasks on servers. A semi-automated workforce still needs a skilled data centre operations team to be on hand to make key decisions based on the data collected by AI, but means that a more structured allocation of skilled workers can happen.
DCIM and AI in Data Centres – a Dream or Reality?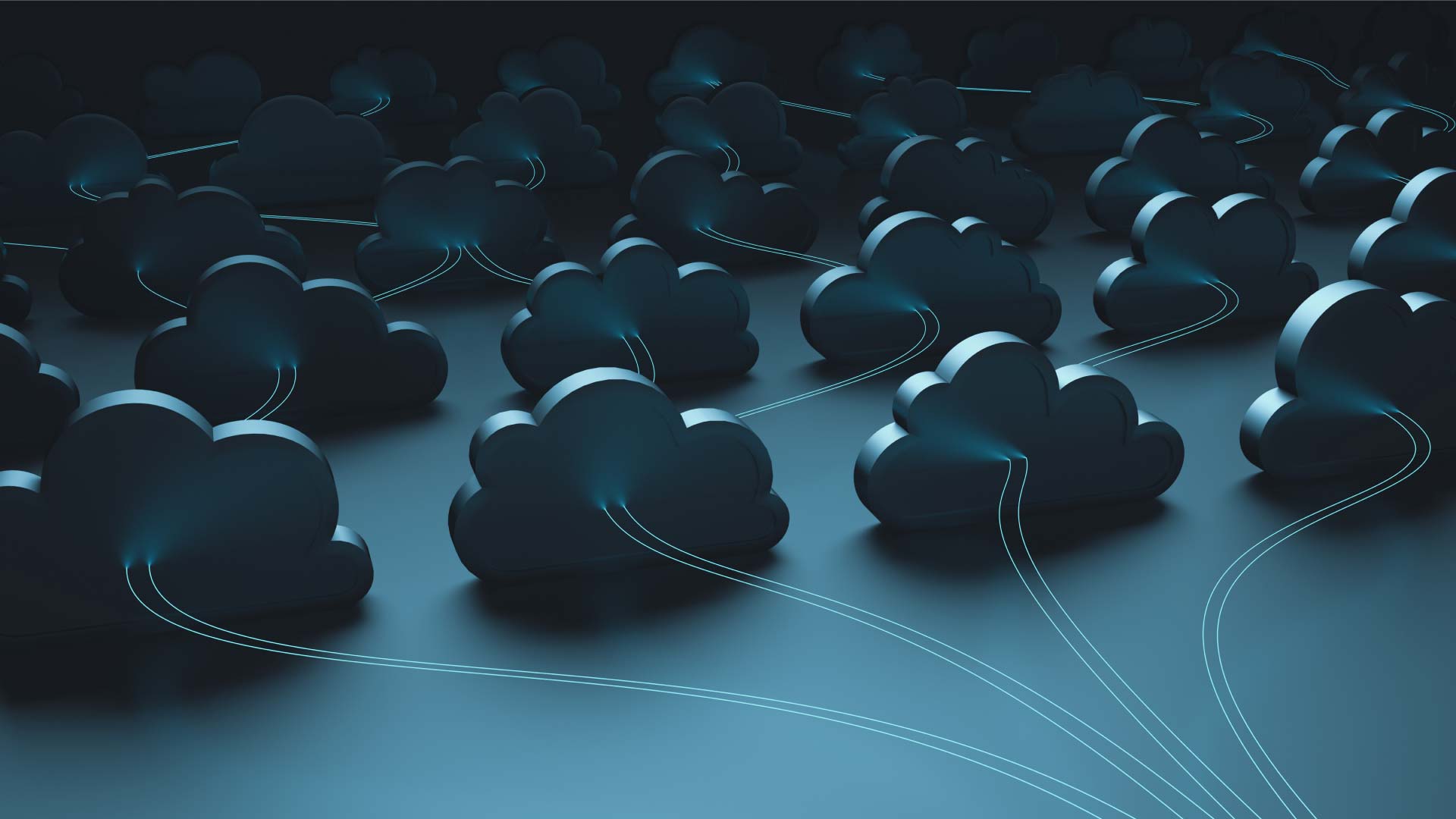 To truly successfully implement AI in data centres, it needs to work hand in hand with traditional data centre operations. AI, combined with a next-generation DCIM solution that works effectively, can gather key data, turn it into something meaningful and usable and identify patterns to generate actionable insights.
Used in this way, intelligent DCIM provides data centre operators with clear, overarching visibility of all assets – and allows for prescience over future issues and operations.
With AI in tow, DCIM can make the shift from monitoring and reporting on data to having an element of autonomous decision making to ensure infrastructure is at its most efficient. Give it the power to make small adjustments to individual pieces of equipment to prolong operational life, to actively make decisions around effective cooling and power usage (to both help prevent outages and make energy savings) – AI DCIM could one day almost eliminate risk from human error and produce the kind of capacity that will most definitely be required in the era of big data.