As your business grows, so too does the number of assets you acquire. And it's so easily done, but whether we're talking about keeping track of IT equipment or properties, it can become a problem.
It's no longer as simple as keeping note of everything in a spreadsheet. What about when the number of assets enters the thousands? Or data on asset lifespan and repair history becomes complex and located in various files across various departments?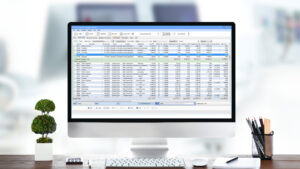 It's time for an asset register. It's at the heart of accurate asset management and makes business organisation a breeze. So what are we talking about?
What Is an Asset Register?
Think of it as a very detailed list of all assets that your company owns, as well as each asset's attributes, current condition, history of users, location and more. Businesses can use an asset register as a tool to track financial elements of assets for purposes such as leasing, purchase and accounting.
Not only does this help a company manage its assets efficiently, it helps identify underutilised assets, preventing unnecessary purchases as well as tracking assets for maintenance and repair.
By keeping an accurate record of all required information, companies can set a preventative maintenance schedule in order to prevent any unwanted or unexpected problems, delays and costs.
The Main Components of an Asset Register
An asset register has several key components including:
Asset name
Asset identification number
Asset description such as technical specifications and features
Asset model number
Asset location
Assigned user
These components help maintain accurate records of the physical condition and locations of assets, making it easier to track, calculate depreciation schedules and identify surplus or obsolete assets.
The Different Types of Asset Register
The type of asset register a business uses depends on the size of the organisation and can vary from basic paper or spreadsheet form or combined with asset management software.
The types of asset register include:
IT
Digital
Information
Hardware
Fixed
Facility
Smaller businesses tend to have one asset register that consists of all their asset data. Larger companies, depending on the industry, can have up to three types of asset register and these often include IT and digital assets.
The Benefits of Integrating with Asset Management Software
Improved Accuracy
The integrated system provides accurate and up-to-date asset information and removes the issue of data duplication, reducing confusion and improving decision making. Having a record of all data on one platform makes access to information so much easier.
Better Accountability
Management will have an improved insight into their assets, making it easier to not only track and identify assets but also assign ownership, responsibility and have a clear line of accountability.
Cost-Effective
Businesses can make informed decisions, reduce long-term costs and increase the lifespan of their assets, leading to better budget management. Having all data easily accessible and reports automated means big time savings and big money savings.
Simplified Monthly and Annual Processes
‍Monthly and yearly tasks become easier to perform when all service and maintenance information is not only accurate but also accessible and up-to-date – and you're confident this is the fact.
Improved Auditing and Compliance
No longer a painfully long procedure, audits are made simple when all asset data is maintained via asset management software with a complete and accurate audit trail.
And if you upgrade to Assetspire, you'll benefit from our decades of experience completing audits for companies around the globe, which led us to develop our market-leading asset management software.
Correct Insurance Premiums
No business wants to overpay on their insurance premiums. But with up-to-date information on how many assets you own, you'll only pay for what you actually have.
Asset Security
Complete location data prevents assets from being lost or stolen by tracking user history and monitoring moves and changes.
Calculate Depreciation
Businesses can now calculate asset depreciation by having all the information to hand on lifecycle, repairs and costs.
Estimate Maintenance and Repair Costs
Through preventative maintenance with a record of repair history and maintenance schedule, budgeting for future maintenance and repair costs is no longer a stab in the dark.
Cloud Accessibility
Asset data can be monitored and managed remotely via desktop, table or smart phone anytime, anywhere, which an asset register alone cannot offer.
Integrate With the Ultimate Asset Management Software on the Market
While an asset register is an essential tool for managing and tracking assets, it can only reach its full potential when combined with Assetspire's asset management software.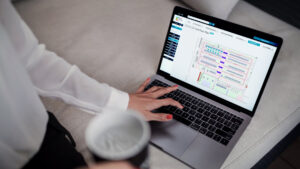 With a user friendly interface, integrating your asset register to our software is easy with simple drag and drop functionality. All asset data can then be connected on one dashboard and automatically updated via asset tracking devices, bypassing the need for manual data entry.
You'll get enhanced accountability, data accuracy and informed business decision making. Without it, you could end up with reduced performance, unexpected downtime, and increased costs.
There really is no smarter way to maximise your return on investment. Get in touch to discuss how to get started or try out our free demo.