We know data centres use a rapidly growing percentage of the globe's energy consumption. Current figures estimate that data centres consume over 1% of the world's power (Masanet et al., 2020), and emit up to 1% of all carbon emissions (according to the International Energy Agency).
Accurately planning and managing capacity is crucial for maintaining uptime and increasing energy efficiency. Failure to do so can result in damaging downtime and expensive consequences. When we say expensive, there are several recent examples where downtime cost data centres over £1 Billion.
At the other end of the scale, if there is too much available capacity, data centres operate inefficiently and waste money and resources.
It's no longer a case of using simple calculations or even intuition to assess capacity and energy usage. With net-zero environmental goals looming on the horizon, getting a handle on power usage is key.
Data centres are now automating their power planning with Data Centre Infrastructure Management (DCIM) software in order to adapt and keep up with increasing data and, consequently, power demand.
How can DCIM Automate Data Centre Power Planning?
It's not uncommon for us to see data centre managers not knowing exactly how much power they're using or what their real-time capacity is. Without this information, planning for new equipment or even removing obsolete equipment becomes an unnecessary challenge.
However, with our next-gen DCIM, power planning becomes so straightforward, you can see at a glance your energy and capacity measurements via a user-friendly dashboard, which does all the hard work for you.
With accurate and intuitive capacity management information, data centre managers can make informed, data driven decisions to use data centre power consumption more efficiently, saving energy and money.
The 5 Key Benefits of Using DCIM Software for Power Planning
1. Downtime Prevention
DCIM enables thermal optimisation and machine learning algorithms can predict potential problems before they occur.
With accurate data from multiple monitored sources, DCIM helps to reduce risk of outages by having complete visibility of consumption data, whilst trending historic data enables power planning for future use.
2. Cooling Savings
With the increase of data, servers and energy consumption, data centres are running hotter and cooling systems are working harder than ever.
With real-time thermal optimisation and data centre power design integrated into a single intuitive platform, energy can be reduced by as much as 30%, providing a return of investment within 12 months.
3. Track Renewable Energy Sources
Our custom dashboard allows you to see at a glance what your capacity is, what your current and past utilisation is and manage what sources of energy this is from.
By monitoring source utility you can understand what renewable energy sources are being used to help track your sustainability and global impact.
4. Conserve Energy
Obsolete and idle servers are hiding in plain sight and wasting energy and devouring money.
With accurate data at your fingertips, you can see exactly what, where and when your servers and racks are running and when they're actually required, so you can run a power cycling programme across your data centre to conserve energy.
5. Cost Optimisation
Our innovative DCIM software enables you to create a true digital twin, giving back control of your energy usage in a simple and efficient way. Locating and rectifying idle servers is made simple and having real-time insights over your entire data centre is invaluable in the fight against inefficiency. The main advantage of this? Big savings.
The Advanced Features of DCIM Software that can Facilitate Advanced Power Planning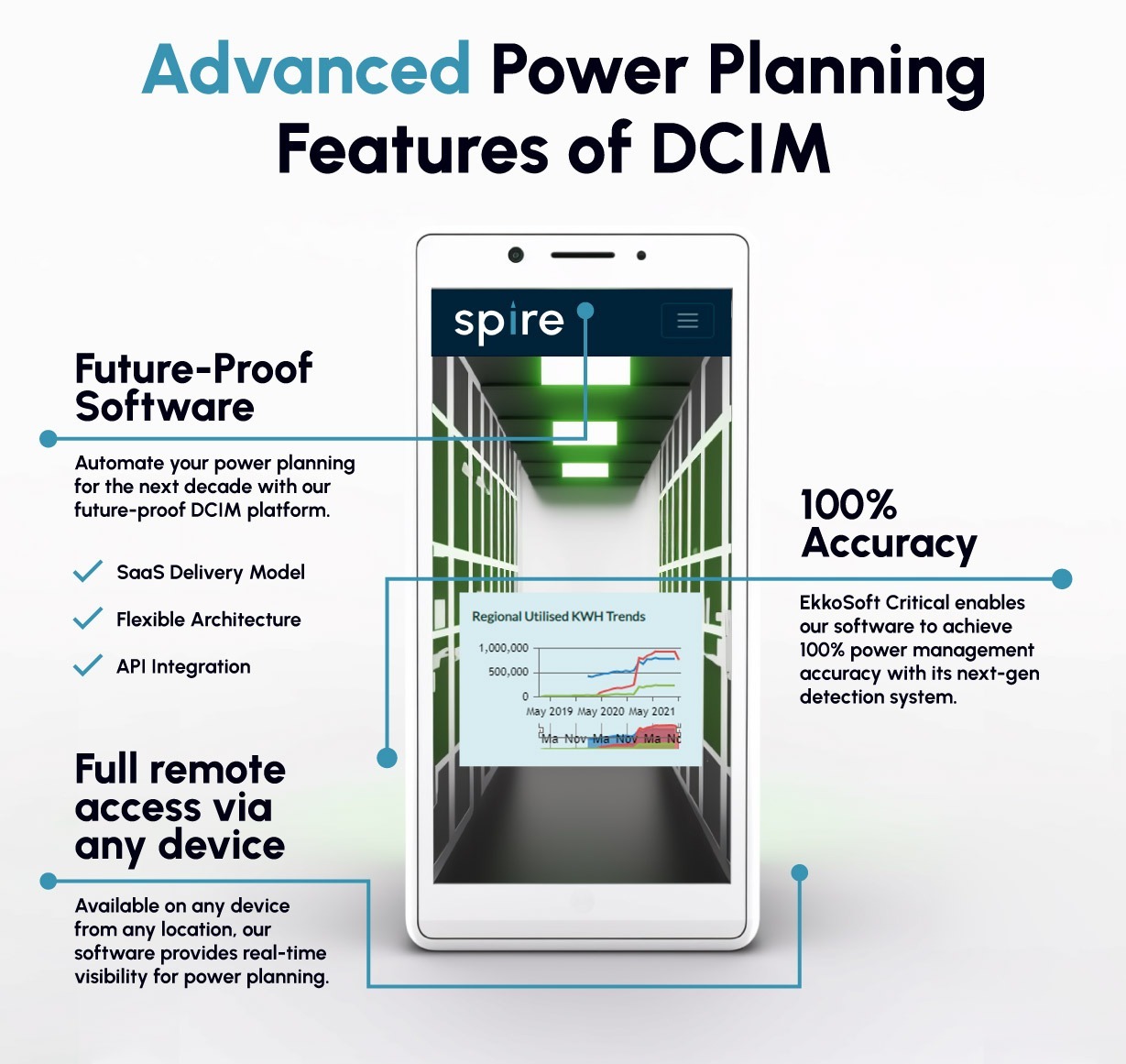 1. Full remote access via any device
DCIM brings real-time visibility for data centre power management. But the best part? You don't even need to be on site to gain full access. Our DCIM is available on any device from any location.
2. 100% Accuracy
Our software uses EkkoSoft Critical's comprehensive detection to unlock significantly greater granularity than other DCIM approaches, offering 100% power management accuracy.
3. Future-Proof Software
Featuring a SaaS delivery model, flexible architecture and API integration, next-gen DCIM is just that, ready for the next generation, ensuring a future-proof DCIM platform prepared for the next decade of data centre power monitoring.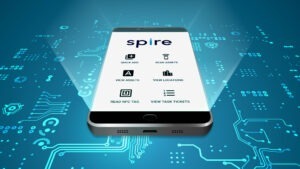 Automate your power planning with breakthrough DCIM, the ideal software solution. Assetspire is committed to help you reach net zero carbon emission by 2030 through energy efficiencies, cooling improvements and overall data centre optimisation.